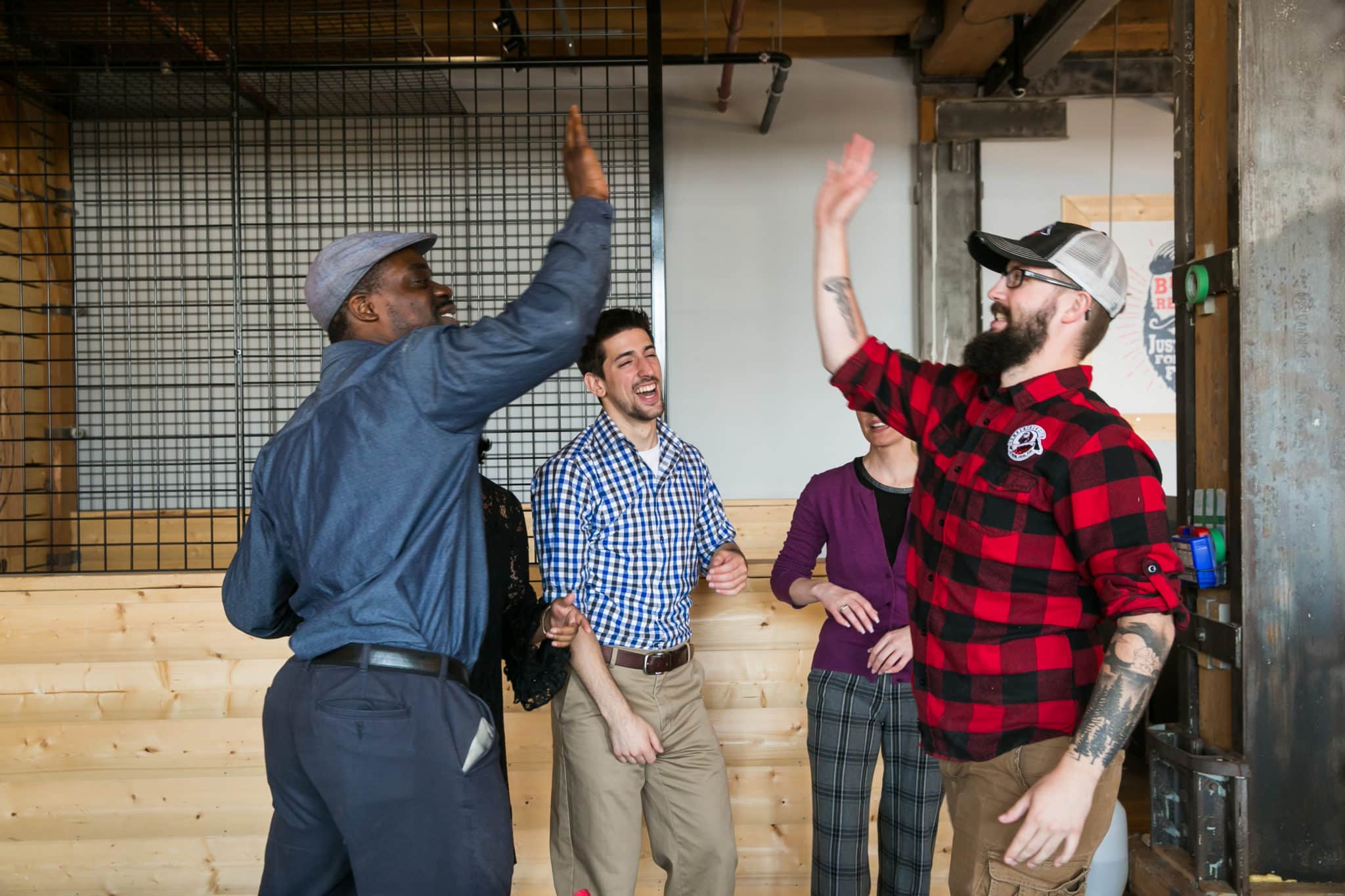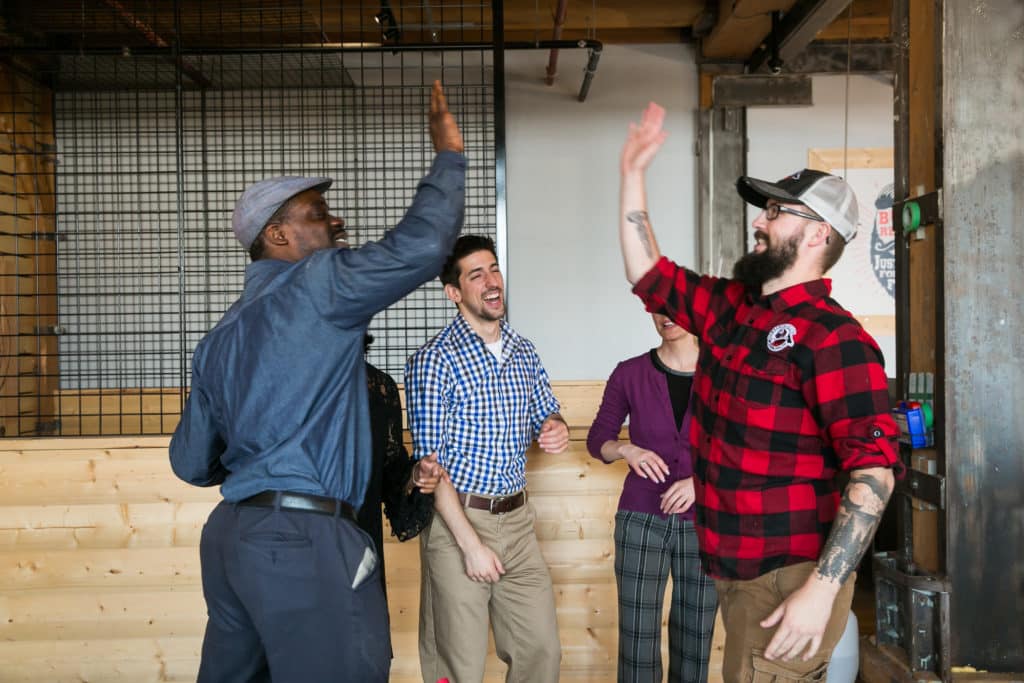 In the world of business, there's nothing better than a team that operates like a well-oiled machine. In fact, studies show that highly engaged team have resulted in 21% greater profitability. But how can you get your team to that level? Let's dive into 3 reasons why corporate outings are important for building a stronger, more effective team.
1. Get to know them better
Outside of the office setting there is less pressure to be 'on' and a corporate outing provides a comfortable setting where you and your team can spend some time learning more about the intricacies of each other.
Take this time to ask your team about their personal lives. Learn what similarities you have. The more you know about a person, the stronger your working relationship with them can be. You can learn more about their strength and weaknesses, their interests, favorite sports teams, the list goes on. This information can help you with delegating work that is suited better to them, getting beyond office small talk, and most importantly knowing what motivates them. Plus, a job is always better when you know and like the people you are working with!
2. Boost Morale and Show Appreciation
If you have had a few busy months, weeks or even days you may notice a difference in your employees. There may be abnormalities in attendance, they may become more irritable, or there may even be heightened conflict in the day-to-day. These are all signs that your team's morale is low, and you will want to address it before it gets worse. Low morale can lead to turnover, which can cost your business time and money.
An evening out with your team doing an activity (such as axe throwing 😉 ), creates a fun environment with some friendly competition and co-operation. To us, there's no better way to release some stress than hurling a metal axe, 13 ft. down a lane at target. But seriously, an activity or night out with your team will have them talking about it for days. Their spirits will be high and they will appreciate the thought that was put in. Use this time to thank them for their hard work and you are on your way to increasing their morale.
Little things can go a long way when it comes to showing appreciation. A simple 'thank you' or 'I appreciate the hard work you've been putting in' has meaning and a corporate outing allows you to demonstrate the feeling of thanks on a larger scale. Take the time to individually thank your employees throughout your event, and we know they'll remember the gratitude.
3. Increase Productivity
Numerous studies have indicated that positive work cultures are more productive. Gone are the days where it is thought that having elevated stress and pressure in the workplace pushes your employees to perform. There are many costs to high-stress environments, and instead you should focus on keeping your employees happy and healthy.
Increasing productivity can be a direct result from boosted morale. When your team is happy in their working environment, and feel comfortable with the people around them, there is a greater chance they will work hard and want to perform for the company.
Corporate Outings Work!
After you have a few corporate outings you'll notice changes. You and your employees will know each other better. You'll have better fostered stronger work relationships. You'll have raised morale levels and in turn increased productivity.
FlannelJax's knows that organizing a corporate outing can be a pain in your 'axe'. If you are looking for corporate outing suggestions, check out FlannelJax's for some of the most unique corporate outing activities around. Book your session online or by calling a location near you. For groups of 25 or more, call our Events Specialist at (844) 605-4400 to learn more about customizing an event for your group.