January isn't just the start of the calendar year. It's a period of hope, optimism and an anticipation for a fresh start. January is when we make all sorts of resolutions that we hope to fulfill throughout the year.
Building out your resolutions list? Consider adding a new hobby. In addition to ushering in the new year, January is National Hobby Month – a excellent opportunity to learn a new skill, find a new passion and meet interesting new people.
What is National Hobby Month?
National Hobby Month is celebrated throughout January. Nobody knows the exact origins of this particular celebration, but hobbies as a pastime have been around for centuries. Once considered a 'childish pursuit,' with the growth of industrial society, these activities took on greater respectability and seen as serving a worthwhile purpose.
Benefits of hobbies
While the primary focus of a hobby is the enjoyment you get out of it, they do offer several other advantages.
Here's a quick list of the potential benefits of having a hobby:
Declutters your mind
Physical hobbies improve your health
Reduces stress, depression and mood swings
Fosters your creativity and helps you unwind
Boost critical thinking and logical reasoning
Offers a new challenge and experiences
Develop your motor skills
Reduces time spent on social media
Creates a more fulfilling and satisfying life
Given all these possible benefits, it's no wonder there is a whole month dedicated to hobbies!
5 unique hobbies to try
Ready to find your new hobby but not sure where to start? Here are 5 unique hobbies that you can consider trying this month.
1.     Fishing
Fishing offers you the chance to enjoy the peace and quiet of nature while developing your patience (a must-have quality in all facets of life). You can go for traditional rod fishing or try something a little more adventurous such as noodling.
This is also a great social activity to enjoy with your friends – build your fishing skills and show them the ropes!
2.     Home brewing
Do you fancy yourself a wine or beer connoisseur? Why not turn it into a full-fledged hobby by trying your hand at home brewing! You can make your own beer, cider, and wine at home.
While brewing is a fun process, imagine how intriguing it will be to have your friends and family try your homemade alcohol at your next gathering. The ultimate bragging rights!
It isn't too messy of a process either, so you don't have to worry about cleaning up or using too much space around the house.
3.     Extreme sports
If you're the kind of person that enjoys the rush of adrenaline or the thirst of adventure, you may want a hobby that's as extreme as you are.
Jumping out of an airplane is pretty hardcore. Skydiving also makes for a great hobby because it is:
A good physical workout, burning 285 calories per hour!
Helps keep you present in the moment, relieving stress
Easy to start. Sign up for an AFF-course and learn it within 2 weeks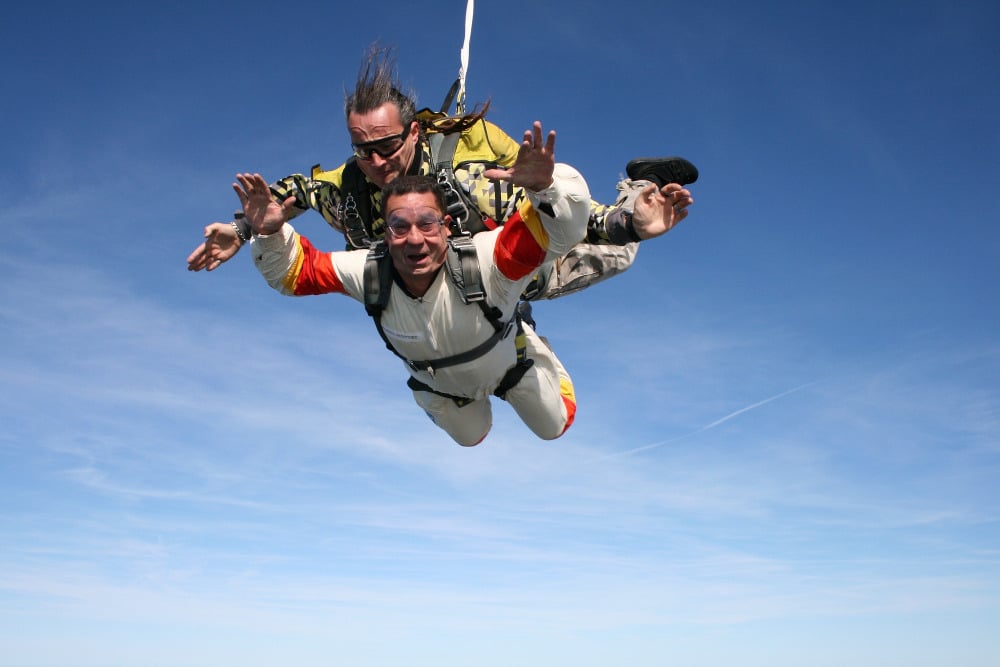 Perhaps you're more of a water person. In that case, we suggest dipping into icy waters for some ice swimming. Not only is it extreme, evidence suggests that it improves circulation and reduces stress!
Prefer something on land? Axe throwing is as extreme as it gets and our personal favourite. This is fast-growing, thrilling sport can improve your strength, aim and motor skills. It's also a great outlet for decompressing and re-channeling your energy towards something positive. As you improve your skills, you'll be hitting the bullseye consistently, which does wonders for your overall confidence levels.
And of course, it can be a great total body workout. Spend 2 hours tossing axes and expect to burn quite a few calories.
4.     Woodworking
Woodworking is one of the oldest recorded human activities. Whether it's carpentry, wood carving or pyrography, working with wood can be an extremely fun and relaxing experience. If you're interested in carpentry, you can make furniture for yourself and your loved ones.
Wood carving can be a wonderful creative outlet that lets you develop all kinds of practical and artistic items such as coffee tables. All you need is a knife and a block of wood to get started.
5.     Coffee roasting
Hobbies can be a wonderful way to enrich your mind and body. This is not an exhaustive list by any means, but it does highlight a few different hobbies that you start with, beyond the usual options.
With the right motivation, you can easily get started and find something that is fun and resonates with you.
Who knows? By the end of the year, you could very well have mastered a new skill!