A Lumberjack-Style Race
It's time to show off those hidden lumberjack talents. Crosscut Sawing at FlannelJax's is a race against the clock to saw through a log. The best time from your group wins, and if you're quick enough you'll earn a spot on our Lumberjack Sports Wall of Fame!
Looking for more of a challenge? Grab a partner and cut through the log as a team. You'll have to work together and get into a rhythm if you want to beat the rest of your group.
Crosscut Sawing
Per Cut

$5
Unlimited

$10 / person
Book Now!
Add Crosscut Sawing to your FlannelJax's experience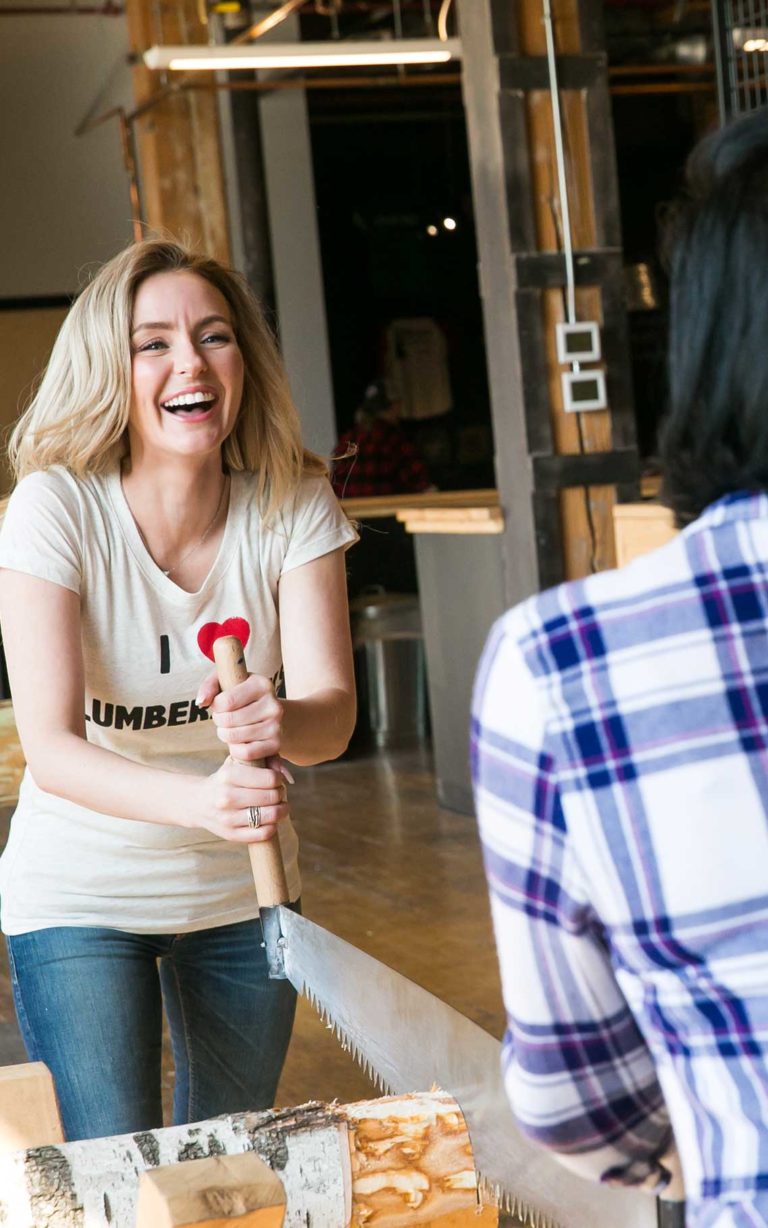 Madison Wall of Fame
Singles
1. Ben G – 14.85 seconds
2. Tony G – 25.08 seconds
3. Mark S - 21.15 seconds
Doubles:
1. Chris M & Dave L – 14.22 seconds
2. Tony G & Ryan G – 21.22 seconds