Give the Gift of an Unforgettable Experience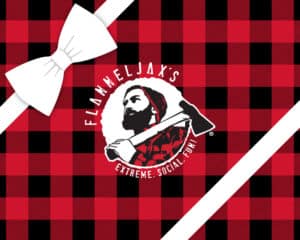 FlannelJax's Axe Throwing Gift Cards are available in $25, $50, and $100 denominations. Give them to a co-worker for a axe-ellent Secret Santa gift, a friend for an axe-citing birthday experience, or maybe you'll be lucky enough to be gifted one!
FlannelJax's Seattle Gift Cards are the perfect gift for all those wannabe-Lumberjacks in your life.