Test Your Lumberjack Skills
Were you a Lumberjack in a previous life? Prove it with this traditional game inspired by real-life Lumberjacks.
Crosscut Sawing at FlannelJax's is a race against the clock! Saw through a log as fast as you can and the best time wins! Speed is the name of the game – the fastest Lumberjacks will earn a spot on our wall of fame!
You can also grab a partner and cut through the log as a team! You'll have to learn how to work together and get into a rhythm to beat the other teams, and the clock.
Crosscut Sawing
Per Cut

$5
Unlimited

$10 / person
Book now!
Add Crosscut Sawing to your FlannelJax's experience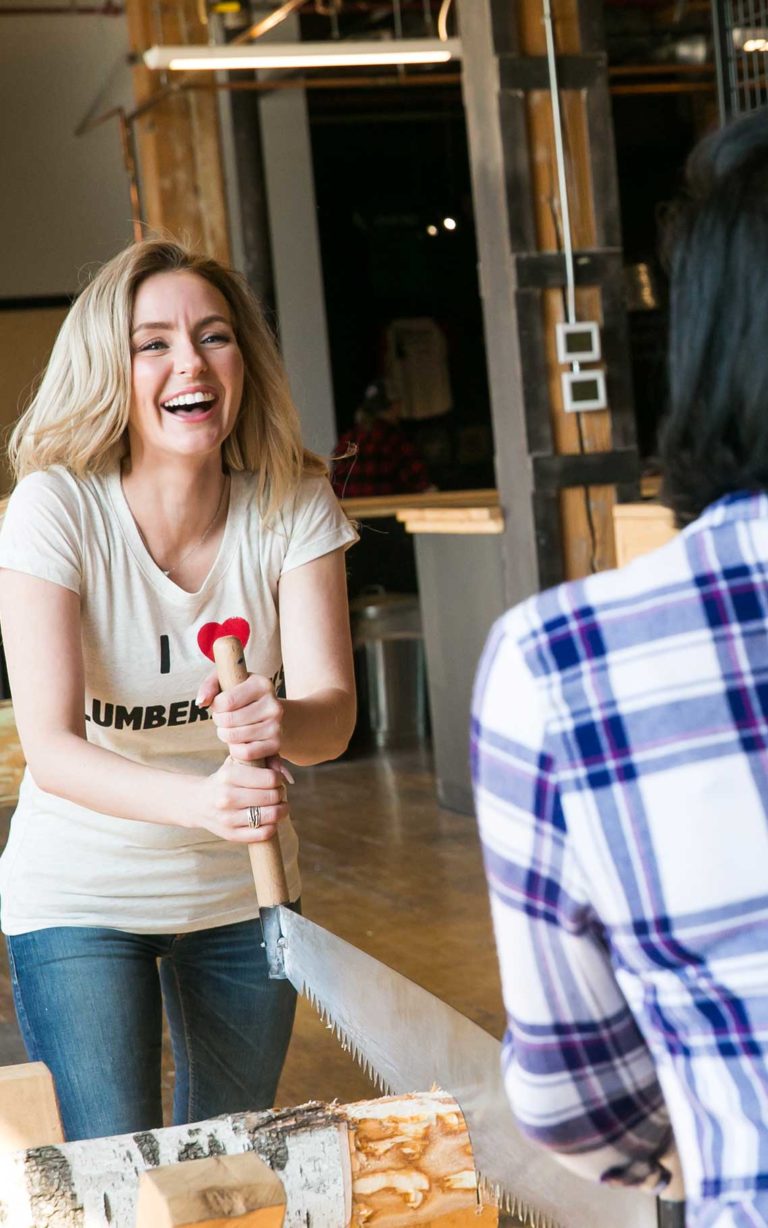 Wall of Fame
Singles
Owen – 6.9 seconds
Owen – 7.8 seconds
Andrew- 11.6 seconds
Matt – 12.4 seconds
Ryan – 12.6 seconds
Doubles:
Jay & Jake – 7.15 seconds
Chad & Jeff – 7.16 seconds
Chris W. and Chris S. – 8.28 seconds
Steve & Brian – 8.43 seconds
Wawrzyniee & Vyachestav – 9.32 seconds