Axe Throwing
FlannelJax's Is Axe Throwing Done Right
From the moment you launch your first Axe and hear it THWACK into the target, you'll be hooked! There isn't a more satisfying experience than Axe Throwing at FlannelJax's.
It doesn't matter if you've never even held an Axe before, our trained Lumberjacks will turn you into an "axe-pert" in no time. Try out different games and challenges, and take part in an axe-citing tournament to crown the Lumberjack Legend from your group.
You'll be cheering on your team, talking trash to your opponents, and feeling the thrill of sticking a bullseye.
Axe Throwing at FlannelJax's is fun, it's competitive and it's extreme.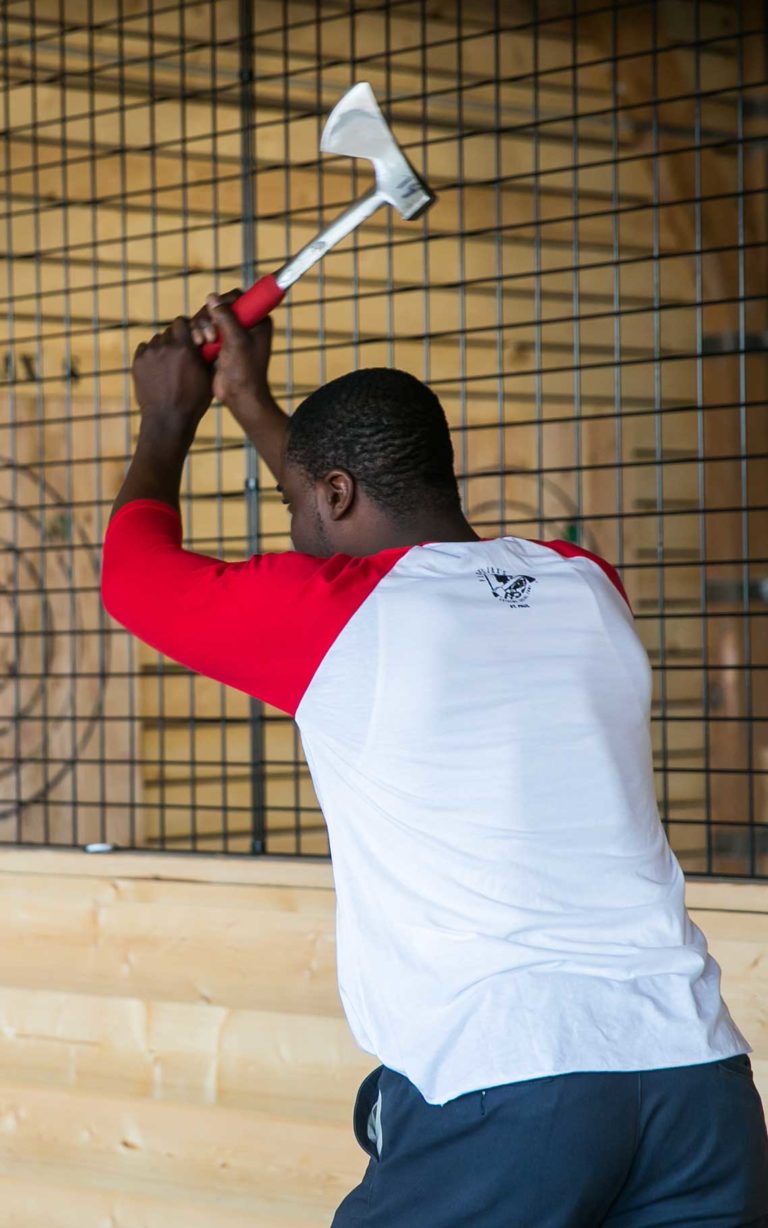 Our Axe Throwing Games:
Four Corners
Axe-Hole
T-I-M-B-E-R
TIC-TAC-TOE
Cricket
Around The World
21
305 / 501
There's No Other Experience Like Axe Throwing!
Our trained Lumberjacks will get you ready to kick some serious 'axe' and make sure you're having an epic time playing our collection of competitive games. FlannelJax's is extreme. It's social. And it's fun!
Book now!
Reserve Your Lane